Greater Denver Wolf Trap
Think 360 Arts provides joyful and active learning through the arts in early childhood education.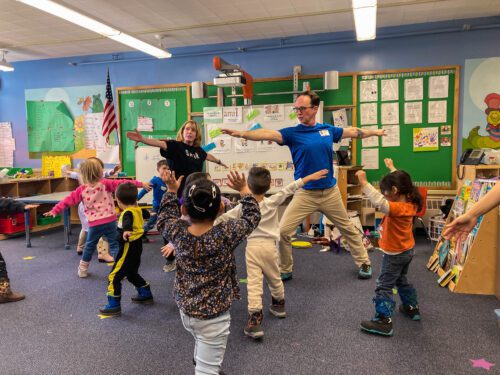 Think 360 Arts for Learning is an affiliate of Wolf Trap Institute for Early Learning Through the Arts. A nationally recognized leader in early childhood arts-based learning, Wolf Trap Institute, a program of Wolf Trap Foundation for the Performing Arts, partners with early childhood educators to use the performing arts as a teaching strategy to engage children in active learning across curricula. Working through a nationwide network of partners and affiliates, Wolf Trap Institute reaches nearly 100,000 students, teachers, parents and caregivers each year.
For more information, contact Think 360 Arts Teacher PD Manager, Elle Hong at elle@think360arts.org or 720-904-8890 x 105.