David Reuille's (pronounced "Roy") vision for dance fuses different dance styles into a vibrant style that is accessible to everyone, no matter their exposure to the arts. As a professional dancer, teacher, and choreographer, his career has spanned 23 years and 8 countries. He is a master teacher in dance and choreography and has also worked extensively in drawing, sculpture, painting, photography, music, theater, videography, and interactive video.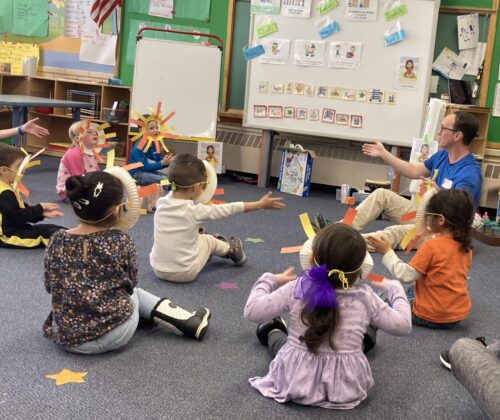 David's workshops explore the creative process using dance and choreography. He teaches all levels from Early Childhood Education to professional dancer to absolute adult beginner. His workshops inspire a sense of play while grounding the student in solid dance syllabus. He also has done extensive work with professional development teaching teachers at all levels how to use dance in the classroom.
Pure Dance workshops can be in jazz, hip-hop, ballet, modern, ethnic, theatrical dance, improvisation or a fusion of them all.
K-12 Curriculum & Dance workshops use dance to teach core content. These workshops can be a collaboration with the teacher or they can select from already produced workshops including: Native American History, Invention of Flight, Advanced Biology, 21st Century Leadership Skills, Solar System, Physics, Respiratory and Circulatory Systems, Weather, and more.