Professional Development
Think 360 Arts offers training and professional development in arts integration for classroom teachers, arts specialists, administrators, and cultural organizations.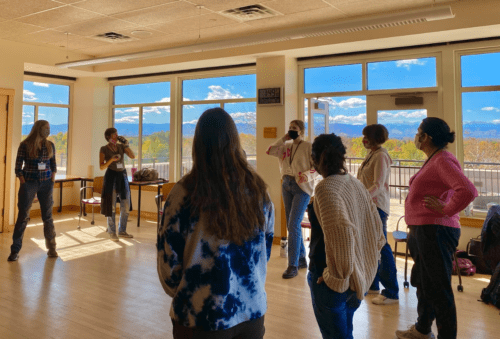 Think 360 Arts assists leaders in exploring ways to create, support, and sustain educational environments that foster creativity, innovation, student engagement, and 21st-century skills.
Professional Development Opportunities:
Institute for Creative Teaching | The Institute for Creative Teaching is an in-depth, three-day institute, offering the theory and practice of arts integration. ICT connects teachers with professional teaching artists to learn how to leverage artistic expression to effectively support new educational standards and social emotional learning. Read about the ICT 2022 recap here and stay tuned for information on ICT 2023.
Custom PD | Think 360 Arts offers custom-designed programs for school faculty that support teachers' efforts to reach every student through imaginative and alternative ways of teaching. We encourage schools' commitment to the arts as a key component of the teaching and learning environment. Think 360 Arts will customize a program that is the right length and focus for your faculty. Sessions may include:
Connecting arts-integration to new Colorado Academic Standards, and 21st Century Skills
Hands-on workshops with professional teaching artists
Curriculum connections to specific content areas
Demonstration lessons, unit and lesson planning, and discussion
Aesthetic education theory and practice
For more information, contact Think 360 Arts Teacher PD Manager, Elle Hong at elle@think360arts.org or 720-904-8890 x 105.