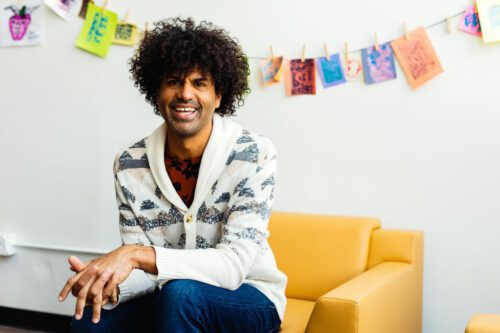 Exhibiting in select galleries, museums and institutions worldwide, Michael has been commissioned by governments, Fortune 100 corporations and private collectors, and has been exuberantly heralded in the press. Born in Denver, Colorado, Michael grew up in Park Hill and attended East High school. Upon graduation he attended Metropolitan State College, then attend the prestigious Pratt Institute of Art and Design in New York. Michael continued to study drawing and painting at the Art Students League of Denver, where he would later teach his own workshops and lectures for twelve years. His artistic discipline would go from fundamental drawing and painting to later emphasizing his practice in sophisticated abstract concepts. As an established studio artist with commercial gallery representation and numerous awards for his work, Michael would receive an art studio residency in France through La Napoule Art Foundation in 2015.
The Vance Kirkland Museum, La Napoule Art Foundation, DIA and Denver Foundation, just to name a few, have acquired Michael's work as part of a permanent collection. Michael's has contributed to Denver's Public Art space also. His well received public art installations and murals commissioned by UAF, hang permanently throughout many areas across the city.
Michael's most recent endeavor, in parallel with his studio practice, is being on the production team at Rocky Mountain PBS as television host to "Arts District" for the 2018 season and beyond. He also currently resides on two Boards, PlatteForum where he is Vice-Chair and a trustee with the Museum of Contemporary Art (MCA) Denver.