Katherine Dines (Hunk-Ta-Bunk-Ta® Music)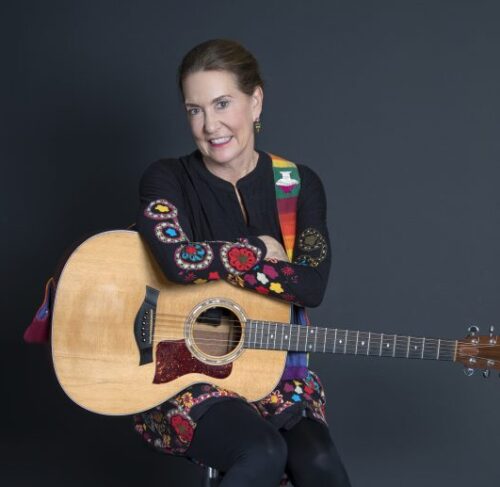 Katherine Dines is a songwriter, recording and teaching artist, a keynote presenter and the creator of the "Hunk-Ta-Bunk-Ta® For Growing Families", a series of 13 albums that has garnered over 41 awards, including a Grammy nomination. She tours nationally and throughout the world, and her creative performances combine movement, sign language, storytelling, humor, multicultural instruments and zany props. Her work is focussed on celebrating diversity, building community, encouraging critical thinking skills and engaging audiences of all ages.
Since her first artist-in-residence program with AL Arts Council in 1995, she has written more than 300 songs with children of all ages, created hundreds of musical instruments, presented at many early childhood education conferences and facilitated dozens of performances to schools and communities featuring students' songwriting, artwork and movement.
Katherine is available for full or part-time residencies.