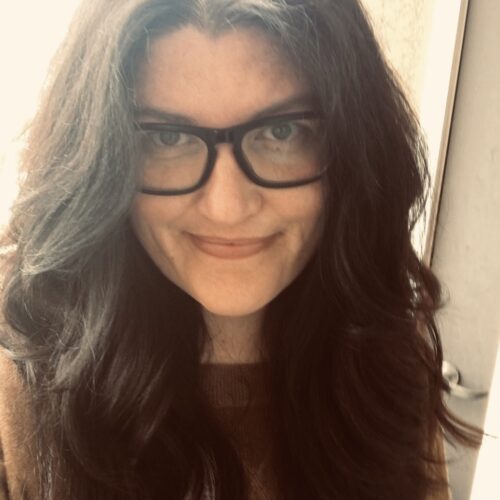 Raised by their paternal grandparents, Jesaka Long (they/she) describes home as stories told around the kitchen table. It's one of the many reasons Jesaka's mantra is "everyone's story matters." As an educator, Jesaka sees their role as a facilitator to help others find what they want to say in a way that feels right to the student. One way they accomplish this is by keeping their workshops "a judgement-free zone" where people of all ages are encouraged to share their influences and experiences. Capturing experiences on paper in any kind of form—like encounters with racism written in the form of a physics exam—can help us connect with each other in unexpected ways.
Fiction writing is Jesaka's passion; they have also written memoir, personal essays, and screenplays. Their short stories have been published in Hunger Mountain, American Pressings, The Mug of Woe, and others.
Jesaka has taught workshops to people of all ages through Think 360, Lighthouse Writers Workshop (including community engagement programs Hard Times and Queer Creatives), Denver Film Society, The Loft Literary, and Hugo House. Jesaka has also worked as a freelance editor and ghostwriter, penning speeches for leaders in Fortune 500 companies, celebrities, small business owners, and organizers.