EUREKUS – Monica & Tyler Aiello
Pronouns
Monica: She/Her | Tyler: He/Him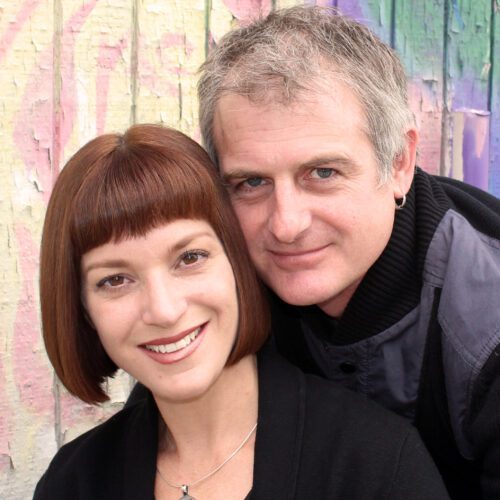 Eurekus is an award-winning STEAM & Maker Education initiative founded by Denver-based teaching artists Tyler and Monica Aiello. For 20 years, the couple has collaborated with NASA and the science community to explore STEM through the lens of visual art and culture. Designing and delivering hundreds of dynamic curricula, projects and programs, Eurekus empowers diverse leaders and learners through hands-on exploration, invention and collaborative discovery.
Eurekus offers dynamic professional learning experiences, immersive workshops and teaching tools to galvanize holistic, life-long learning at K-12 schools, museums, libraries and colleges internationally. Their programs fuse rigorous STEM investigation with the arts and humanities to enhance deep thinking, creativity and expression across ages, topics, and class settings. Eurekus programs fuel problem-based and people-focused discovery while elevating authentic SEL growth, equity, and inclusion. Mentoring thousands of educators and students annually, the Aiello's are widely celebrated for igniting classroom engagement, activating Makerspaces, and delighting creative communities in meaningful, affordable, and sustainable ways.
For their pioneering work in the field of STEAM and Maker Education, the Aiellos were honored at the White House in 2015 as a US2020 STEM Mentoring Awards Finalist. Their fine art is exhibited, collected and celebrated internationally.