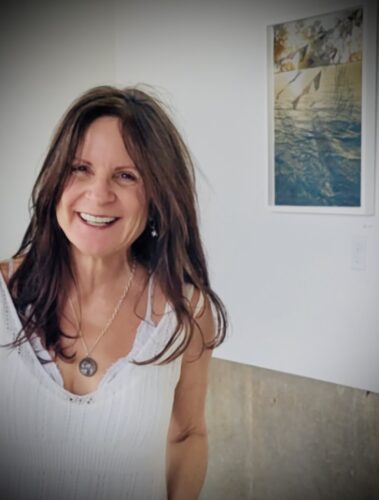 Dona Laurita graduated from the University of Colorado, Boulder, studying photography and creative writing. She has been a professional photographer for thirty years, specializing in documentary and fine art photography. She is the creator of Cassa di Vita – "Box of Life", an ongoing project that crafts individual life stories captured in books, audio and film recordings, photographs and paintings to create one-of-a-kind ancestral multi-media documentary works of art and also "The Silhouette Project" that shares stories of under-served populations.
Dona has been the photographer for Naropa University exclusively photographing the Dalai Lama in 1997. She has collaborated with the Boulder Sister Cities involving Lhasa, Tibet and Jalapa, Nicaragua, where she has helped to further the understanding of life beyond language and cultural barriers through a visual medium.
Through her fine-art documentary work, she has facilitated experiential learning programs as an artist-in-residence in schools throughout the state of Colorado, Children's Hospital, the District Attorney's Office Restitution Program, the Migrant Worker's Program, and countless other venues.
Her workshops weave together photography and other forms of visual art as well as creative writing and storytelling. Her workshops successfully fulfill academic standards and exposes students to a multitude of mediums and creative experiences. She encourages children to begin to "see" what already exists within and around them and facilitates the expression of their impressions, intuition, and imagination through visual, written and auditory media.
Dona Laurita is available for full or part-time residencies.