Cleo Parker Robinson Dance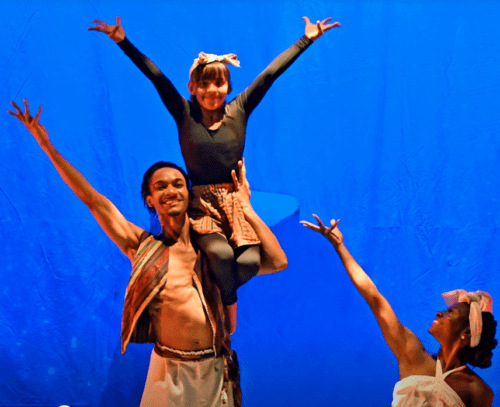 Cleo Parker Robinson Dance (CPRD) is a multifaceted arts institution springing from its grassroots Model Cities initiative origins in 1970. In 1974, CPRD became a 501(c)(3) Not-for-Profit organization continuing to build upon its dance school and ensemble. In over five decades, CPRD has developed into an internationally esteemed organization that operates beyond the traditional performing arts model.
There are five pillars of the organization, namely, the CPRD Ensemble, Academy, Theatre, Arts-in-Wellbeing, and Education programs. Working in concert, CPRD programs have created an oasis where a varied population – by gender, race, age and ethnicity – gather to study and appreciate a modern, cross-cultural approach to creative community development. Today, CPRD represents one of the largest cultural arts institutions in the Rocky Mountain region serving more 60,000 people each year.
CPRD aims to serve as a local anchor and international destination for the study and celebration of culture with an emphasis on dance and its relation to community empowerment and democratic renewal. Through demonstrated success in creative programming, fiscal responsibility, management and artistic development, CPRD aims to foster an environment of collaboration and leadership that advances the highest quality yet accessible and affordable cultural arts programming for all people with particular focus upon under-served communities.