Jennifer Kubik
Job Title
Program Coordinator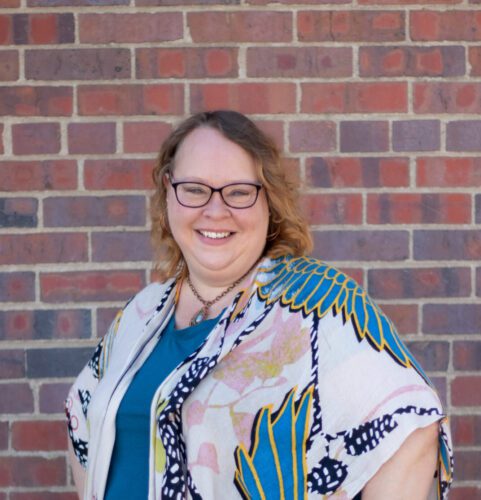 Jennifer Kubik comes to Think 360 Arts with a background in the arts and service work for nonprofit organizations. She is passionate about arts education and arts integration in our community and believes the arts should be an integral part of every student's learning experience. While her career has focused mainly on youth, she began to realize the importance and benefits in the pursuit of creative endeavors throughout all stages of life for individuals. She is excited to be part of the Creating Aging movement.
She has worked as an arts educator teaching music and drama to youth and adults in various settings, from artist's residencies to private lessons. For 16 years she ran her own Creative Dramatics Program, Playhouse Power, in the suburbs of Chicago. She continues to provide music lessons here in the Denver area. She has been a performer and can still be seen performing with local opera companies.
Jennifer earned her Bachelor's of Fine Arts at Bennington College. She is currently studying for her Master's in Music Therapy through Augsburg University.